Where Do You Want to Go?
March 31, 2016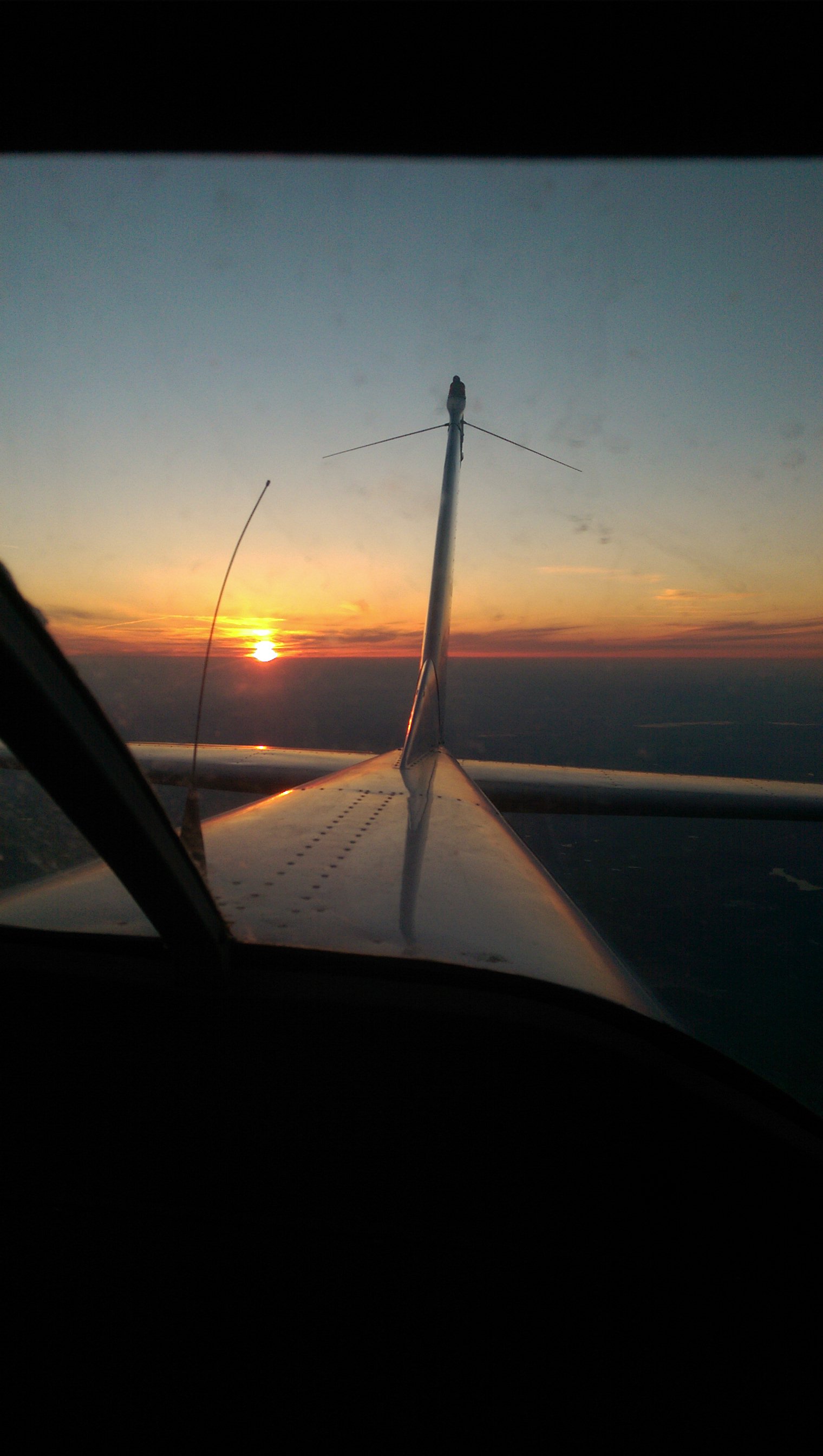 What a loaded question. Airplane ownership is an interesting thing. I spent hours before the purchase crunching numbers on the hourly costs, fixed expenses, and rental comparisons. It took a careful look at costs to verify that the purchase did in fact make sound financial sense. What none of those calculations could predict, though, was the freedom associated with ownership. Sure you can always rent a plane and fly somewhere, but the costs are often prohibitive, and the minimum hour requirements and headache associated with the rental process can make it frustrating. With an airplane, the span of the country gets reduced by a factor of at least two, and the doors open to spur of the moment plans. Here are some examples.
It was a beautiful, clear Saturday evening. I had just finished some instrument flight training, and I was sitting back in the recliner of the airport pilot lounge wondering what I was going to do with my evening. I called a friend, who agreed to come out to the airport to meet me and figure out some evening plans. He arrives and I pose the question of where to go. He begins suggesting local dinner places, and I remind him that we have a C-150 sitting on the ramp at our disposal. It is about 10:00pm at the time, and we decide that Purdue University sounds like a fun destination. We take off moments later, and start texting friends from the air to figure out who is picking us up at the airport. About an hour later, we touch down at KLAF. The drive would have been well over four hours. Another friend picks us up, we spend the evening playing Spades, and crash at his house for the night. The next morning, I send a text to another friend that we are inbound, and a short while later we touch down on a little grass strip in Noblesville, Indiana. An amazing brunch is had, and we are off again. Home comes quickly, and I realize as I am tying down the plane exactly what had just happened. I had decided on a whim to go see some friends who otherwise would not be accessible without a full weekend of traveling, and we do it in a single evening. Wow.
The next day I fly back home from Huntingburg, Indiana to Rolla, Missouri and get settled back in at college for the night, with plans to go flying with Chris the next day. The next day we arrive at the airport in the late morning, and begin discussing where to go. The idea of Chicago comes up, and a text is fired off to a friend in Chicago. Within minutes we are airborne bound for Chicago. Chicago airspace is every bit as intense as you would expect, but not long later we are on the ground at Chicago Executive airport.
Now there is a big secret to flying into large airports. Never fly into a large airport low on fuel. In fact, it would be wise of you to have about as much fuel as possible before you land. Most large airports have a ramp fee. In places like Chicago, this fee is around $40. Now, the secret here is that the airports will usually waive this fee if you buy enough of their overpriced fuel. Expect fuel to be an extra $2/gallon higher than it should be, and expect the minimum purchase to equal out to about the $40 ramp fee. What is the secret, you ask? There is another set of magic words that usually waives the ramp fee. Ask them if they will waive the ramp fee if you have them "top off" the aircraft. Most of the time the answer is a resounding yes. You let the joke be on them when they discover that they are only topping off a Cessna 150 that was only flown the 20 minutes it took to get there from the nearest reasonably priced self serve fuel station. You then buy $15 worth of gas, which equates to roughly a $4 premium over anywhere else, and you thank them and walk out the door like you own the place. Which you do. Because you're a pilot.
Anyway, I digress. We are rescued from the airport by an amazing friend from the Chicago area, who immediately takes us downtown for a taste of Chicago. We have dinner at Fogo de Chao, go on a drive through downtown, stop at an amazing coffee shop for a doppio, and we are back to the airport headed back to Rolla, Missouri. One evening past and we had traveled from Missouri to Chicago for an amazing night, and were going to be home to sleep in our own beds. Subtract the cost of at least one night of a hotel, and we came out far cheaper than driving.
There is only one word to describe this experience: freedom.
Tomorrow it is off to Galveston for a day on the beach.